2017 Premier's Awards
Posted by Dr Toni E. Meath on 25 May 2018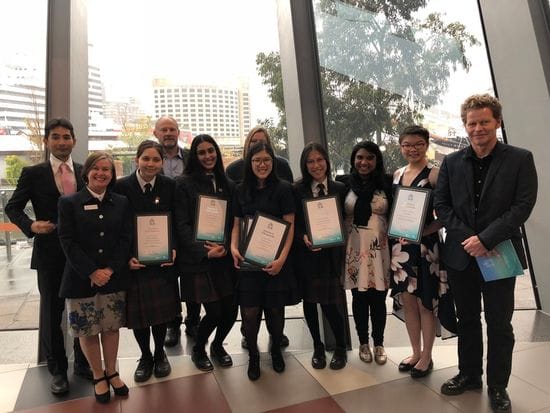 On behalf of the community of The Mac.Robertson Girls' High School, we wish to congratulate the following students for being selected as recipients of the prestigious Victorian 2017 Premier's VCE Awards for exemplary achievement in their VCE studies.
Anna Sing: VCE Top All-Round Achiever for achieving a study score of 46 or higher in at least 5 VCE subjects.
Sheena Hodgens: Japanese Second Language
Esther Liu: Visual Communication
Christina Le Nguyen: Biology
Marissa Phoon: Indonesian Second Language, Literature, Visual Communication
Arsheeya Rattan: Accounting
Jacinta Speer: Extended Investigation
We are very proud of their success and recognise that this award is a testimony to commitment to study whilst at The Mac.Robertson Girls' High School. The 2017 Premier's VCE Awards Ceremony acknowledges outstanding results and provides an opportunity for celebration. Our students' families, Study Design teachers and I witnessed this significant award at the Melbourne Convention Centre on Tuesday 15th May. As a community, we wish all of our students the very best in their future endeavours and recognise the public honour Mac.Rob receives by these accomplishments.
Dr Toni E. Meath

Author:
Dr Toni E. Meath