2018 PRC
Posted on 28 March 2018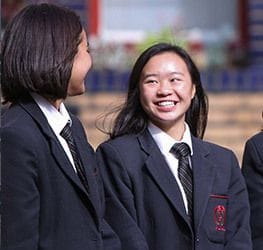 The Victorian Premiers' Reading Challenge is now open and Mac.Rob is excited to be participating.
The Challenge is open to all Victorian children from birth to Year 10 in recognition of the importance of reading for literacy development. The PRC is both a personal and form group challenge for children to read as many books they can by the end of week 2 Term 3 2018.
The LRC runs the challenge as a literacy initiative. It also forms part of the bonding process for Year 9 as the will work together as a team to "out read" other Year 9 groups. The prize is a whole day excursion to the Melbourne Writers Festival Schools Program, a luncheon and of course, their form inscribed on the illustrious PRC trophy. Each student has had a PRC captain elected to motivate and lead the group through the process. The LRC provides twice-monthly tally sheets and holds regular meetings with the captains. All new titles to the PRC list are added annually and are readily identifiable via the "quick link" fiction on the Access-It catalogue, by PRC stickers, display or by consulting with LRC staff. English teachers are also encouraged to bring their Year 9 classes into the LRC for quiet concentrated PRC reading. Over the holidays, the LRC doubles the loan quota from five to ten items to facilitate the challenge. We also receive many requests from students for suitable titles via the "request a book" function of the LRC website. This year the PRC will be managed by myself and one of our new team members; Mr Oliver Jach.
All students who meet the challenge requirements will receive a certificate of achievement signed by the Victorian Premier and can choose to have their name included on the online Honour Roll. Parents, please sign the form distributed via the PRC captain and return it to school to indictate if you would or would not like your child's name to appear on the Honour Roll. To read the Premier's letter to parents, view the booklists and for more information about the Victorian Premiers' Reading Challenge, visit: www.education.vic.gov.au/prc