Career News
Posted by Irene Serpless/Susy Puszka on 21 June 2018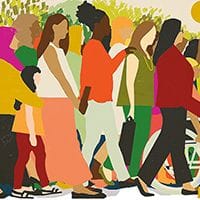 Year 10 Careers Days. June 12 -13
All Year 10 students participated in two days of careers related activities in preparation to choosing VCE subjects next term.

On Tuesday they completed their Morrisby Profile. Morrrisby is used by over 1000 school throughout the world and is an easy to use and powerful careers guidance platform. Each student completes a number of assessments and questionnaires. Their results on verbal, spatial , numerical , mechanical and abstract abilities ,combined with their results on interest and personality type questionnaires, develops an in depth picture of what motivates the student and where their strengths and interests lie.
All the information collected during profiling builds up a profile of the student, which provides the basis for the career suggestions. The profile will be discussed with each student when VCE Course Counselling interviews continue in Term 3.
During the second half of Tuesday students took part in an Enterprise Skills program which explored the future world of work and the top 8 transferable enterprise skills students will need for success in learning, life and work. Through plenary discussion and real-world application, students were given a set of tools that will help them develop skills in critical thinking, creativity, digital literacy, presentation skills, problem solving, teamwork, financial literacy and communication.
On Wednesday they heard from speakers from The University of Melbourne. They addressed Careers in demand now and in the future, focusing on what kinds of careers are available in STEM, the future of the workplace, how to be ready for careers that don't exist yet and emerging interdisciplinary careers. Students received the 2018-19 STEM Guide to Great Careers in Science, Technology, Engineering and Maths.
Other workshops were conducted on social media for student entrepreneurs and cyber security and forensics.
Our final speaker Lisa McInnes Smith inspired students to take risks and aim for balance in their lives. With a background in sports psychology Lisa's themes included
Learning how to flourish.
Recovering from disappointment.
Trying new activities.
Participating for the sake of it.
Learning to take on leadership.
Seeing yourself as a role model.
Becoming all you can be.
Loving who you are.

Mentoring Women Program -The Department of Treasury and Finance

Earlier this year Monika Grierson, a MacRob alumni, and senior economist at The Department of Treasury and Finance spoke at the Palladians Business and Commerce Careers Symposium. She encouraged our students to apply for the Mentoring Women program which provides an opportunity for young women interested in economics to connect with female economists at DTF.
Student mentees will be provided with access to highly relevant career and educational guidance, and a valuable insight into the diversity of pathways to economics .Two of our Year 12s have been accepted into the program.
Work Immersion in the Finance Industry

Year 9 students Bethany Milford, Carol Lam, Jenny Liu, Anusha Yadav and Shina Shahshahani took part in a three day work immersion program with a large city financial institution, with the aim of encouraging women to consider careers in technology. Topics covered included IT job options, human centric design, cyber security and data analysis.
Another two programs will run in September and October this year which will give another ten Year 9 students the opportunity to take part.
Overseas Universities visit MacRob.
On June 1st Kendall Quisenberry, Senior Outreach Office from NYU Abu Dhabi spoke to Year 12 students at lunchtime. NYU AD is part of the NYU Global Network university and offers generous financial aid to high achieving students.
Murray Johnson, from the Chinese University of Hong Kong presented at lunchtime on June 19.CUHK is a forward-looking comprehensive research university with a global vision and a mission to combine tradition with modernity, and to bring together China and the West. The university provides free accommodation for international students and a variety of generous tuition scholarships.
Students also had the opportunity to hear from three of the top Liberal Arts Colleges in the US on May 17. Joel Hart from Pomona College, California Emily Almas from Swarthmore College Pennsylvania and Connor Fitzgerald from Claremont Mc Kenna, California. They outlined the advantages of studying in smaller institutions, with small class sizes, a community feel and a more personalized educational experience. They also gave excellent advice on financial aid, applying for American Colleges and what selection officers are seeking.
Next term we will be visited by Boston University and Yale NUS.
Monash Visits
Monash University presented at lunchtimes during the week of May 21 .Thanks to the faculties of medicine, law, business, science and engineering who provided up to date information for 2019.
Explore Careers Fair
On Friday 18 May four Year 11 students attended The Explore Careers Fair at the RACV Club in the CBD. Leading organisations across multiple industries attended and students were able to ask about future career options. These included Qantas, BP Australia, Accenture, EY, PwC, Victoria Police, Defence Forces, Holden, Sportsgirl, Myer and many more
Work Experience in the July Holidays
15 students will be undertaking work experience in the July holidays. Thanks once again to Ms Puszka for coordinating all of these placements and making herself available in the holiday period to liaise with students and employers.
Irene Serpless/Susy Puszka
Careers staff
Author:
Irene Serpless/Susy Puszka