Career News 9th August
Posted by Irene Serpless/Susy Puszka on 9 August 2018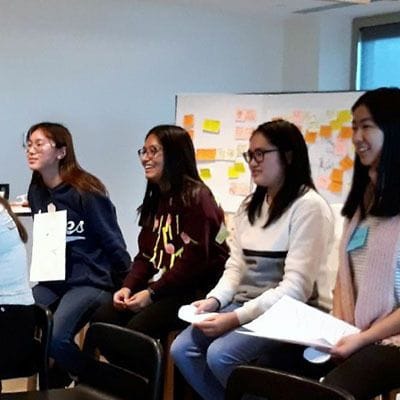 CAREERS
Parents of Year 12s - VTAC Tertiary Applications
On Wednesday August 2 all Year 12 students attended an information session on VTAC applications. Interested parents can access the PowerPoint on applications, special entry and scholarships at http://www.vtac.edu.au/careers/demos.html.
In addition, at 7 pm on Wednesday 15 August, VTAC will run a free evening webinar for students and parents covering all aspects of the application process.
More information and registration is available at https://www.eventbrite.com.au/e/applying-for-tertiary-study-in-victoria-free-vtac-webinar-tickets-48724413031

Important dates for applications are:

August 6 Applications Open

September 27 Timely applications close

October 12 SEAS and Scholarship applications close

December 14 ATARS released

December 19 Change of preference for Round 1 closes

January 16 Round 1 Offers

Students are encouraged to make an appointment with the Careers Adviser to discuss their preferences. Again, during the Change of Preference period students are welcome to come into the careers room to seek advice.
The Special Entry Access Scheme (SEAS) covers a range of access and equity programs and allows selection officers to grant special consideration for course entry.
All students are advised by VTAC to complete Category 1: Personal information and location.
Some students may also wish to apply under other categories such as financial, medical or difficult circumstances. They are encouraged to seek help and advice from the Student Welfare Coordinator Gillian Baldock or Irene Serpless, Careers Adviser.
For more information on the entire program visit Special Entry Access Scheme (SEAS)

FEMME IN STEM Visit to IBM
Fifteen Year 11 and 12 students visited IBM at Southgate on Friday August 3 for an afternoon of Design Thinking activities. Design Thinking involves finding creative ways to solve specific problems and students were introduced to concepts such as empathy maps and as-is scenarios. The activities were carried out in the IBM Design Studio and were conducted by young women from the IBM graduate program. There was a question and answer session in which students were able to find out more about IBM's recruitment process and the opportunities available to them both during and after university. Students found it a stimulating experience where they not only had fun, but learnt many valuable skills. Our thanks to IBM for organising the afternoon.
GUEST SPEAKER
Our lunchtime guest speaker on August 17 was Xialene Chang, Year 12 2017. Xialene was successful in being accepted to Harvard and Stanford and will start her tertiary studies at Harvard later in August. Xialene gave students advice on how to go about the application process for Colleges in the USA.

Mentoring Program

During the first week of term, Viv Ray, from The Big Brothers Big Sisters program spoke to students from Year 9 to 11 about the Young Achievers Program.

(YAP) provides young people with additional social and career related support through one-to-one mentoring and personal development workshops.
. Adult volunteers with experience in the related fields of interest of young people are recruited as mentors to participate in one-to-one mentoring relationships. Each mentoring match meets up fortnightly in the community at mutually agreeable times, and the young people attend monthly workshops designed to support their development.

YAP aims to support each young person by:
Increasing their self-esteem and life skills
Providing opportunities for new experiences and personal development
Broadening their social network through one-to-one mentoring and workshops
Developing high level leadership skills
Linking them to educational, employment and training opportunities

Parents of Students in Years 9 and 10. Is your daughter considering a Vocational Education and Training Course next year?
An electronic version of the VET 2019 handbook can be obtained at https://imvc.com.au/ or a hard copy can be picked up at the Careers Room.
A reminder that the VET Expo 2019 will be held at MSAC on Thursday August 16 from 6.00 pm to 8.30 pm in the Champions room. This inaugural exhibition showcases over 40 courses available to students. It is a great opportunity to increase awareness of course content and pathway opportunities.
Irene Serpless
Careers Adviser
Author:
Irene Serpless/Susy Puszka