Careers
Posted on 4 May 2018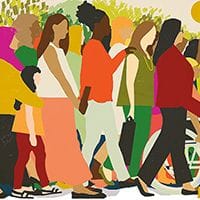 Palladians Careers Symposia

The 2018 Biomedical Science Symposium held on March 28, was another successful event for the third year running at the School. There were 58 students attending from Year 10 through to Year 12. There were nine MacRob alumni participating from a range of biomedical disciplines including GP medicine, oncology specialist and pharmacist as well as current students studying medicine and physiotherapy. It was a great success as measured by the enthusiasm of the current and past students of the School.
Students were given the opportunity to attend three 20 minute sessions and engage in lively discussions. The small numbers of about 10 students per room allowed for in-depth discussions about careers and the professions. The speakers had a unique story to tell with many achievements. It was a very positive experience as noted by the engagement in discussions and conversations during afternoon tea.
Thank you to Sonia Koning (Pharmacist), Uyenvy Le (Pharmacist), Dr Clea Alexander (General Practitioner) and Dr Alysson Wann (Oncologist), who took time off from their professional commitments to talk about their careers.
In addition, thank you to the past students who are currently studying Medicine and Physiotherapy at Monash and La Trobe universities, as they helped to provide guidance on the next steps after Year 12 Rufie Chan, Ellie Isom, Vy Tran, Suba Paramasivam and Chermaine Heow.
Special thanks to Dr Sharann Johnson, Chair of the Palladians Biomedical Science Circle.
The Palladians Legal Circle Careers Symposium

On April 18 The Palladians Legal Circle ran their Careers Symposium with an attendance of over 60 students. It was a great success as measured by the enthusiasm of the current and past students of the School.
Speakers were:

Mary Sheargold, (Exit 1999) Member of the Administrative Appeals Tribunal, whose role involves making decisions about visas applications appealed from the Department of Home Affairs
Pey-Chiann Hor, (exit 2001) Senior Associate Maurice Blackburn Lawyers, accredited Personal Injury Law Specialist,
Tanya Tang, (exit 2003) Senior Lawyer, Australian Securities and Investments Commission (ASIC),
Anne Librando,(exit 2005) Senior Executive , Corporate Finance, Infrastructure and Projects KPMG,
Nawaar Hassan, (exit 2002) Barrister, Victorian Bar and
Evangeline Yong, (exit 2015) Law student Monash University.
Students attended 3 sessions in small groups and were able to see how legal careers in a variety of different areas, both corporate and government, evolved. They heard the different experiences of both barristers and solicitors and were able to hear and ask questions about topics such as gender equality in the legal workforce and recent trends in law. As well, Evangeline was able to provide excellent advice on the next step, an undergraduate law degree, whilst other speakers explained how they had completed a degree in another discipline and then undertook a post graduate law course.
Thanks to all the speakers who made time to visit with our students. Special thanks to Mary and Pey for their organisation of the event.
Irene Serpless/Susy Puszka
Careers