International Society for Stem Cell Research Annual Meeting 2018
Posted on 9 August 2018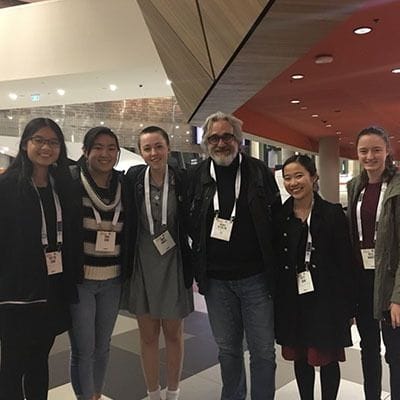 Throughout the end of June, stem cell researchers from all over the world came to Melbourne to attend the International Society for Stem Cell Research (ISSCR) Annual Meeting 2018, in which we were very fortunate to have the opportunity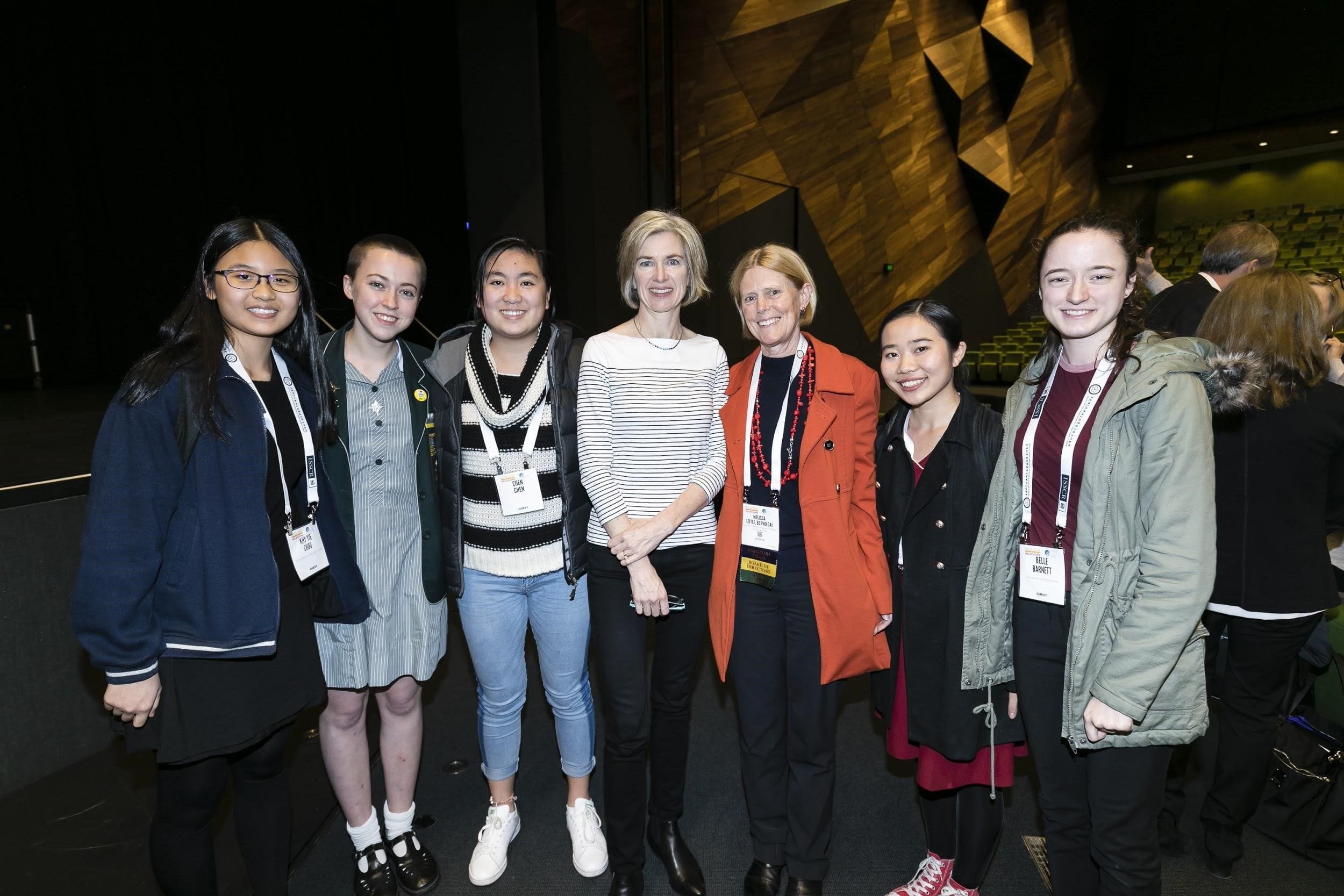 to attend as well. The conference was a phenomenal experience, and we were in awe of the cutting edge technology stem cell research is leading to and got to interact with some leading scientists in the field of stem cell research.
Although some of the knowledge was beyond our breadth, we thoroughly enjoyed immersing in the vibrant scientific environment, absorbing as much as we could from the lectures. Plenary sessions were followed by a large poster exhibition where we got to converse with numerous scientists displaying their posters on a range of subjects from brain and kidney organoids to the translation of stem cell research into clinical trials. The networking opportunities we were provided with throughout the span of the conference granted us the time to satisfy our curiosity to delve deeper into our interest in stem cell research. Individually, we each collected a pile of scientific publications and souvenirs from biotechnology companies.
One of the major highlights of the Plenary I: Presidential Symposium, was the lecture given by Prof. Graziella Pellegrini, who shone a light on the treatment of epithelial diseases with the use of regenerative medicine, by presenting the impactful case of the development of genetically engineered stem cells to produce lifesaving sheets of disease free skin to treat Epidermolysis Bullosa, a rare genetic disorder. This highlighted the impact of regenerative medicine on lives and we felt utterly inspired by their dedication. We also enjoyed listening to Dr Elly Tanaka presenting on her research on Axolotls to identify stem cells for limb and spinal cord regeneration.
The last plenary session was packed full of amazing lectures. We were intrigued by Dr Stanley Riddell's presentation on methods to improve the efficacy of CAR-T cells in blood cancers and solid tumours. Prof. Jennifer Doudna's final keynote address on the development of CRISPR-CAS Systems and the future of Gene Editing left us in awe of the CRISPR-CAS technology which revolutionised the possibilities of regenerative medicine and we were provoked to question and discuss the ethics behind it.
All in all, we were enthralled by the exceptional research being done at the frontiers of regenerative medicine. The ISSCR Annual Meeting truly reflects the burgeoning scientific community and the strength of collaboration between research institutions globally. We believe that regenerative medicine has the tremendous potential to improve the lives of many people, bringing new hope for the treatment of many diseases.
Khy Yie Choo, 11J & Grace Fu, 11J