Principals' Column August 17
Posted by Dr Toni E. Meath on 17 August 2018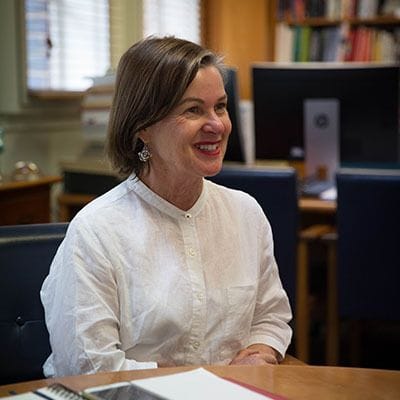 As Principal, I am well aware that joy creates connection and it has been lovely to share so many joyful moments with our community recently.
The Mac.Rob Winter Concert at The Melbourne Recital Centre on Tuesday 31st July was sensational! From beginning to end, the evening was one of excellence. The event was a sell-out and a wonderful celebration of 113 years of music culture at Mac.Rob. The program exploded with the contemporary piece by Philip Glass 'In The Upper Room No 2', closely followed by the Hans Zimmer 'Inception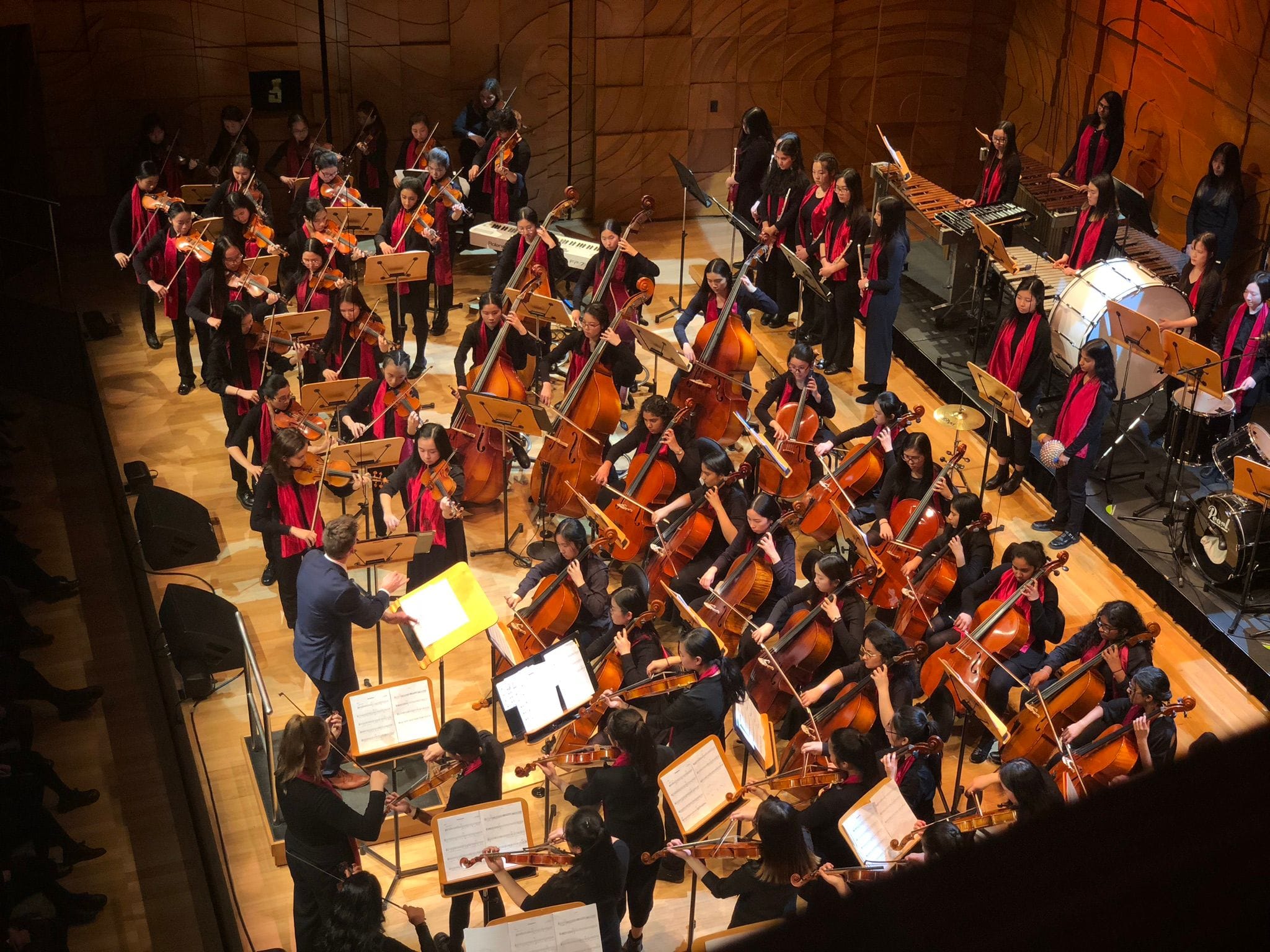 Medley', arranged brilliantly by Mr Tristan Courtney and Ms Hannah Chin, 11I. It continued with exemplary performances from our Ensembles, Symphonic Winds, Chamber Voices and our Symphony Orchestra. The evening concluded with mass singing
On behalf of the community of Mac.Rob, I thank our amazing Music Faculty led by Mr Sonny Chua for this outstanding result! Our Music Co-captains, Ms Anna Bartels and Ms Renee Koh led our fine musicians in an exemplary fashion. Our students have worked diligently in honing their craft and sharing the happiness of creating whilst practicing together. They have done this under the expert guidance of a capable and talented collective of instrumental music teachers and administrative staff and I thank these special people for their fine contribution. Deepest gratitude to our talented Instrumental Music Team including Mr Tristan Courtney, Mr Joshua Dema, Dr Alex Hiew, Ms Marisa Hatibi, Ms Svetlana Mik, Ms Farah Hisham, Ms Claire Nicholson, Mr Chris Ondaatje, Mr Nathan Slater, Mr Gareth Thomson, Mr Nelson Woods and Ms Angela Lin. Each performed different roles, and came together seamlessly as team. Bravo!
Thank you to those who supported in a number of important organising and supporting roles including Ms Yvette Arnott, Mr Luke Francis, Ms Michelle Pride, Mr Edgar Wegner, Ms Tamaryn Stevens, Ms Angela Alcock, Mr James Richards, Ms Julia Trenchard-Smith, Ms Emma Griffin, Ms Marina McAlpine, Ms Alicia Rodriguez, Mr Mark Little, Mr Simon Maaser, Mr Andrew Donovan, Ms Jan Kuzmicky, Ms Lena Berias, Ms Kattina Bowell, Mr Ewan Campbell and Mrs Jenny Campbell.
Many alumnae have come forward to join in the celebration and I thank The Mac.Rob Foundation for their continual patronage. Thank you for the support of our School Council, Parents' Association and the Palladians. I also wish to acknowledge the parents and families for their support and nurturing of the development of musical skill of our Macrobbians. As Principal, I am grateful for the contribution of the many who bring this evening together. Music is a powerful expression of human emotion. It is able to convey and evoke memories of different times, places and emotions in a manner that mere words so often fail. From a lullaby to a new born, a love song, bold innovative music scores or symphonies that have stood the test of time, music acts as a way to express our humanity. It is a common language. It moves us, makes us think, excites us, challenges us, and provides us with a different means of expression. Music is a part of the very fabric of Mac.Rob, it is woven deeply in to the daily tapestry of the school.
Education is dynamic and schools need to be continuously evolving and engaging with the community. Mac.Rob is an academic school with a proud history of scholarliness and co-curricular programs, especially music. As an iconic school in the fabric of Melbourne and Victoria with an international reputation, the very profile of our school is one of academic, high level and rigour. As an academic school that has implemented significant change in recent times and invested in a student voice, strong wellbeing and personalised learning programs it is well placed for the next stage of growth that the Victorian government has committed to and our Winter Concert was a moment of celebration that we are expanding and next year there will be the first 9J class ever. That means 25 more highly able young women have been offered a place for 2019.
We know that education is one coin with two sides "curriculum and wellbeing" and both are essential for academic success. The Winter Concert was a clear marker of this coming together of curriculum and wellbeing. Students feel good about themselves when they high agency and success.
Some comments from our community include:

"It was a pleasure to work with Mac.Rob students again!"
Ms Jane Elton-Brown, Former Mac.Rob Music Director
"It was indeed a superb concert last night - such polished and professional performances. The Concert Hall was the perfect venue to showcase the students' talents and, importantly, to celebrate what is obviously an outstanding music program at MacRob. What a treat it was to be in the audience! "
Dr Sally Godinho

"It was great to work with the lovely Mac.Rob girls once again"
Ms Ophelia Bryant, Former Mac.Rob Music Director
"Please pass on my sincere congratulations to the students and staff for last night's Winter Concert. I was overwhelmed by the beauty of the performances and to witness the formidable musical talent displayed by the students."
Ms Leonie Bird, Palladian
"The calibre and variety of repertoire was excellent. The performances truly superb. The inclusion of ex-students and Music Directors was inspired and added to the enjoyment of the performance. It illustrates what a special school Mac.Rob is, to students and staff alike, and music is, and always has been, at the heart of the school."
Ms Margaret Akins, Former Assistant Principal and Mac.Rob Foundation Director
"I know from experience what an enormous amount of time, energy and careful planning goes into preparing for an event involving the participation of so many people at one of the premier Arts venues in the State. To do so in the midst of a school year whilst maintaining a commitment to achieving the highest level of achievement in all areas of the curriculum speaks highly of the calibre of the students and teachers and the co-operation between them."
Ms Gabrielle Blood, Former Mac.Rob Principal
The Prefects Cup, the Adelaide Exchange
The Prefects Cup otherwise known as the Adelaide Exchange is in full swing and in our next Newsletter, I am sure there will be much to read on this. I hope that you have been following the progress on Facebook, Instagram and Youtube. It was my privilege to travel to Adelaide for the opening ceremony and first day of events. This exchange is the longest continuous sporting exchange between any two schools in Australia and it is an important part of our national history.
Congratulations and thank you

To our wonderful IT Co-Captains, Ms Clarissa Servino, 12C and Ms Stephanie Nguyen, 12E for their leadership of the recent IT Conference hosted by Mac.Rob. The day was a power house of engaged students discussing everything what-next, what-now an IT. Bravo!
To our wonderful Debating and Public Speaking Co-Captains, Ms Aayushi Khillan, 12C and Ms Khushi Patil, 12J for their leadership of the recent Model United Nations Assembly (MUNA) hosted at Mac.Rob. Once again our school proudly set the benchmark high, not only on academia and co-curricular provisioning, but also on hospitality and generosity when looking after our guests!

To the winning teacher team from a Maths Day at the University of Melbourne. Good to see the Inner City Edge Network banding together with members from Mac.Rob, Melbourne High School, University High School and Melbourne Girls' College.
On September 3rd at 6pm, Professor Erica McWilliam will be presenting 'Teaching After Trump' at Mac.Rob as part of The Alliance of Girls Schools PD. During that talk, she will elaborate on the substantive work of building girls' capacity for ethical deliberation that is, the sort of informed curriculum and pedagogy that best responds to the unprecedented challenges faced by all women in a changing global order. Don't miss your opportunity hear from this internationally renowned speaker and join your colleagues for an evening of networking and interesting conversation. Tickets can be booked via Compass or contact the front Office for information. I hope to see you there.
The first round of offers have gone out to our prospective Year 9 students for 2019 and the school has been a hive of activity of School Tours. I am currently reading the outstanding applications for School Captains for 2019. I have been in tears reading the heartfelt passion of our Year 11 students for their beloved Mac.Rob and all the ways they want to serve, contribute and continually improve the culture for future Macrobbians. I am humbled and reminded every day of the honour to be Principal of this amazing school.

Yours in learning,
Dr Toni E. Meath
Principal

Author:
Dr Toni E. Meath