Principals' Column May 24
Posted by Dr Toni E. Meath on 25 May 2018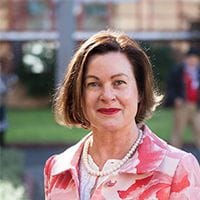 We are six weeks in to Term 2 and it has been action packed here at Mac.Rob!

The beginning of this term saw the launch of our new website and we are thoroughly pleased with the engagement of current and past students on this site. The site allows direct access to our alumni group, The Palladians and to our philanthropic supporters, The Mac.Rob Foundation. If you have not yet visited the new website, I encourage you to take a look!
The Annual Academic Select Entry Network (ASEN) Conference was held at Nossal High School on Tuesday 24th April. It was a great success and an opportunity for all Mac.Rob staff to share in professional learning on a wide range of topics from future thinking, digital literacies, best practice and mindfulness. Thank you to the Nossal High School staff for hosting this strong collegiate day and to the ASEN Conference Committee for their hard work in planning and implementation.
The Parents' Association International Ball was held on Saturday 28th April. As always, this is a wonderful evening with cultural dress being a stand out. Thank you to President, Dr Marita Walmsley, Assistant Principal, Ms Yvette Arnott and the hard working team of parents who enabled this fabulous community event.
The 2018 Annual Athletics Carnival was held on Friday 4th May. On a cold and blustery day, the attendance across all year levels was outstanding. Thank you to Ms Michelle Pride, Sports Coordinator and Mr Daniel Crowe, Assistant Sports Co-ordinator for a fantastic day!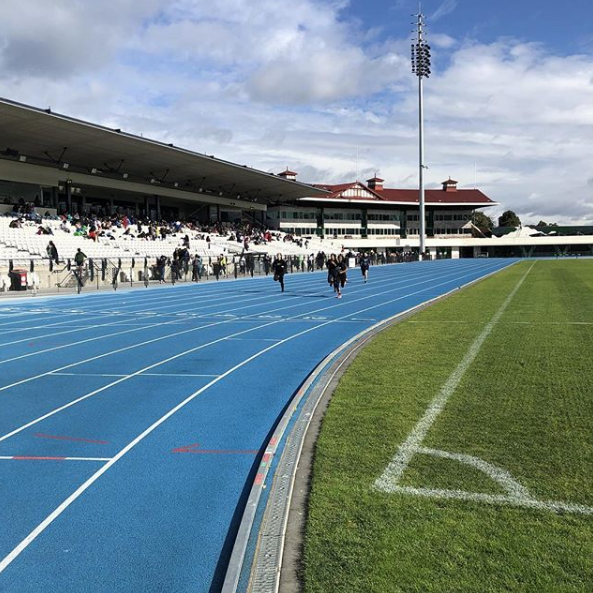 The 2018 Annual Athletics Carnival was held on Friday 4th May. On a cold and blustery day, the attendance across all year levels was outstanding. Thank you to Ms Michelle Pride, Sports Coordinator and Mr Daniel Crowe, Assistant Sports Co-ordinator for a fantastic day!
The Annual Music Camp to Phillip Island was a great success. The students are in the midst of a rigorous rehearsal schedule in preparation for our Winter Concert, which is being held on Tuesday July 31st at The Melbourne Recital Centre. Thank you to our Instrumental Music Staff under the guidance of our Director of Music, Mr Sonny Chua, and our Music Co-Captains, Ms Anna Bartels, 12H and Ms Renee Koh, 12G. This year the Mac.Rob Winter Concert will have past scholars joining in the performances, so please support this celebration of over 100 years of music at Mac.Rob.
The Annual Joint Musical (MHS/Mac.Rob) of "Oliver" has recently finished. It was a thoroughly enjoyable show; the students have worked diligently and have been great ambassadors for Mac.Rob. Congratulations to all of the students who represented Mac.Rob, especially the lead roles including Ms Nicole Davydova, 12I, as Widow Corney, Ms Sarah Zijlstra, 11B, as Mrs Sowerberry, Ms Marianna Simonetta, 10I as Charlotte, Ms Rebekah Larratt, 10I as Nancy, Ms Rebecca Geary, 10C as Bet, Ms Sian Hardy, 12C as Mrs Bedwin, Ms Nina Cohen, 11J as Deputy Workhouse Matron and Ms Haley Tang, 12E as Old Sally.
I am extremely pleased that the Stella Prize Author in Residence Program, with Ms Emily Bitto, (Author of The Strays) has been well received by our students. This is outstanding new initiative organised by LRC Coordinator, Mr Nuccio Gurciullo and Head of English, Mr Christopher Muir. I would like to see this expert in residence approach not only continued in 2019, but also extended as it reflects the scholarly nature of our culture.
A highlight of the Senior School calendar, the Year 12 Formal was held at The Brighton International on Friday May 19th. This was a wonderful evening with our Year 12 students enjoying themselves after an intensive SAC filled week. Thank you to our Senior School Staff for supporting the students with this event!
Congratulations
Ms Raagini Mehra, 12J, Samantha Lau, 12C, Ms Shabrea Teo, 12D and Ms Nicole To, 12C who represented Mac.Rob with their brilliant presentation titles "The Power of Student Voice" at the recent Alliance of Girls' Schools Conference in Adelaide. Thank you to our Director of Student Leadership and Co-curricular Programs, Ms Michele Dean for supporting them in this endeavour.
The recipients of the prestigious Victorian 2017 Premier's VCE Awards for exemplary achievement in their VCE studies.
Ms Anna Sing (alumni) VCE Top All-Round Achiever for achieving a study score of 46 or higher in at least five VCE subjects.
Ms Sheena Hodgens, 12J Japanese Second Language
Ms Esther Liu Visual Communication
Ms Christina Le Nguyen, 12C Biology
Ms Marissa Phoon (alumni) Indonesian Second Language, Literature, Visual Communication
Ms Arsheeya Rattan, 12F Accounting
Ms Jacinta Speer (alumni) Extended Investigation
We are very proud of their success and recognise that this award is a testimony to commitment to study whilst at The Mac.Robertson Girls' High School. The 2017 Premier's VCE Awards Ceremony acknowledges outstanding results and provides an opportunity for celebration. Our students' families, Study Design teachers and I witnessed this significant award at the Melbourne Convention Centre on Tuesday 15th May. As a community, we all of our students the very best in their future endeavours and recognise the public honour Mac.Rob receives by these accomplishments. Bravo!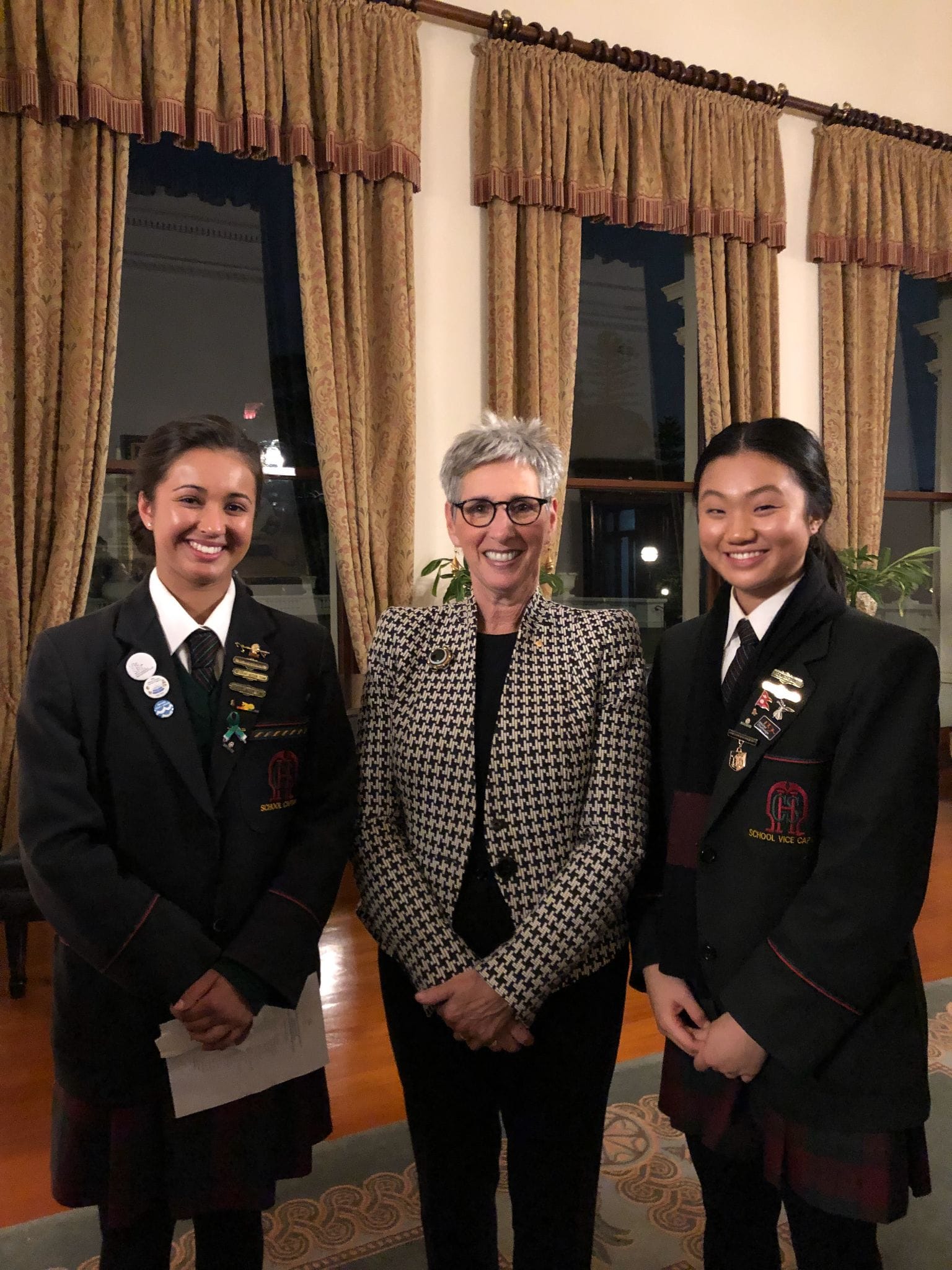 To our School Captain, Ms Rozanna Kelly-Gerryn, 12C and Vice- Captain, Ms Chloe Lau, 12J who were fine ambassadors of Mac.Rob recently at the formal student leadership dinner with the Governor of Victoria, The Honourable Linda Dessau AC, at Government House.
Finally, congratulations to Ms Betty Lin, 12B who has been selected to represent Mac.Rob debating Mr Sami Shah on ABC Radio!

The role of a Principal is a privileged one and in any form of leadership, it is important to reenergise and revisit learning. To that end, I will be taking a short sabbatical in mid-June and engaging in some high level professional learning. Life-long learning is important to me and it has been my professional dream to attend Harvard University; this year I will get this opportunity. I am delighted to announce that Mr Luke A Francis will be Acting Principal, 11th- 22nd June, whilst I am in the U.S.A. attending and presenting at the 2018 Global Forum of Girls' Education II, Washington, U.S.A., 18 -20th and attending Harvard University Business School, Boston, Professional Development Leadership Course titled, 'Managing Yourself and Leading Others', June 13- 14th. I will return for the last week of Term 2 with lots of fresh ideas to support our strategic direction and I thank our School Council and DET for supporting me in this endeavour.

In sum, it is a very happy term, mostly because the 2018 Victorian State Budget includes a commitment of $500,000 Planning Funding for the expansion of Mac.Rob to meet gender equity quotas. This is something that our community has been long hoping for and now we have a pledge from government that at last it will happen.

In these chilly days, keep warm and stay well.

Yours in learning,

Dr Toni E. Meath

Principal


Author:
Dr Toni E. Meath