Royal Australian Air Force at Mac.Rob
Posted on 28 March 2018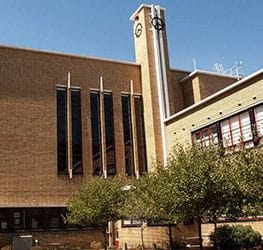 On March 28, 35 students from Years 10 to 12 took part in an immersive aircraft simulator experience, courtesy of the Royal Australian Air Force. The experience was designed to develop an interest in aviation careers such as Pilot, Air Combat Officer and Air Traffic Controller.
Each session of twelve students took approximately two hours as students rotated through the various hands on activities. The highlight was a life size state-of the-art F18 Super Hornet cockpit simulator. In reality, this plane has a top speed of 1,960 kilometres per hour. The RAAF trailer transporting this to Mac.Rob measured 5 by 12 metres when unfolded. Students had a short session on the controls before taking their place as either a pilot or air combat officer.
Despite the odd crash, due to confusion between the throttle and the joy stick, students found it a different and stimulating experience. As well they participated in a virtual reality experience, air traffic control games and aircrew life support gear demonstrations. The Air Force personnel were rawn from a variety of different backgrounds and offered a vast array of experiences and knowledge, which they shared with students.
The experience was a memorable one which also demonstrated the need for STEM subjects for careers of the future.