Thank you
Posted by Dr Toni E. Meath on 20 September 2018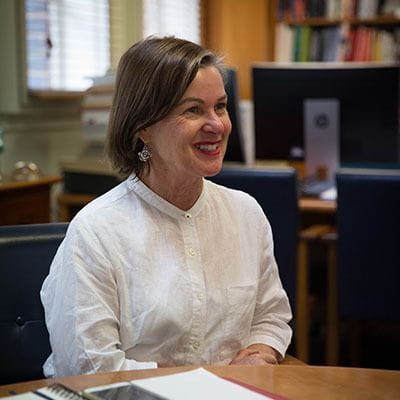 From School Council President Dr Sonja Hood
To the MacRob school community: like all of you, I was very saddened to hear that Dr Meath will be leaving MacRob at the end of the year, following nearly six years at the helm of our school. Over the coming months, we will have plenty of chances to pay tribute to Dr Meath and her legacy: but for now, let us congratulate her on the exciting opportunity that awaits her. For MacRob, there will be, inevitably, a period of change. The Department of Education lays out a strict process for the appointment of Principals, and this process will occur early in 2019, with representation from the school community and the staff body, as well as broader Departmental representation. Dr Meath will remain as our Principal until the end of January, and an Acting Principal will be appointed for at least term 1 next year. Council will meet to discuss this process in October please do not hesitate to contact me via the school, should you have any queries or concerns.
From the Principal Dr Toni E. Meath
It is with a heavy heart and mixed emotions that, at the end of 2018, I will finish my time as Principal at Mac.Rob.
Mac.Rob is an extraordinary school. Not just for its students, who go on and make such remarkable contributions to the community. But also for those who have the pleasure and privilege of teaching here and of being immersed in an environment devoted to intellect and excellence. I'd like to thank and acknowledge all those in my community who have gone before former students, previous teachers and prior principals - these are the shoulders we all stand on.
I firmly believe that, as a school, Mac.Rob does so much good in the world. Since it was opened officially in 1934 the school has been an outspoken reminder of the importance of education for girls and women. We continue to assert the rights of girls and women to have careers, economic independence and freedom. And I know that those around me, and those in front of me, will continue to challenge the assumptions of those around us, and continually promote the importance of gender equality.
I know that Mac.Rob has an impressive future ahead of it, due to the talent, teamwork and ambition in this community. I am very proud of what we have achieved together. Collectively we have implemented a clear vision, innovation and significant, sensible change. I have been surrounded by remarkable educators, education support staff, parents, alumnae and students who have 'walked with me' and made my time at Mac.Rob a joy.
This has been a difficult decision, but I know that it is the right one. As Principal, I always say to our Macrobbians that if you listen carefully and observe your world closely, life will present you with opportunities that call to you. I ask our Macrobbians to be agile, responsive and bold. I believe it is important to be open to all possibilities and to make careful balanced judgements about how you would fit, contribute, make a difference and serve in a different capacity.
As have discussed with you, I have been presented with one such opportunity, and next year I will commence as Principal at Melbourne Girls Grammar School. It is an impressive school that faces very different challenges, and holds new opportunities. Caring for and educating girls and young women is also at the core of all their programs. It is a progressive and innovative environment and it will present me with the opportunity to lead a school that begins in the early stages of a child's development, at the age of three, while also extending to the Senior Years.
As Principal, I recognise that I am only custodian for a small piece of our school's history. My deepest gratitude to all who have supported me and shared the responsibility and accountability of this important school.
I leave knowing that Mac.Rob will continue to thrive, teach and inspire, and I am confident that the school is well placed for the next stage of growth and development.
Thank you

Author:
Dr Toni E. Meath