Woman in the Workplace
Posted on 30 May 2018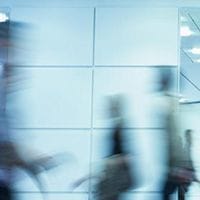 Research by global consultancy firm McKinsey & Company into gender equality in the workplace has
found that while the number of women in corporate decision-making positions has increased since
2007, progress has stagnated. As outlined in the McKinsey Quarterly article, 'Still looking for room at
the top: Ten years of research on women in the workplace', women comprised 17% of board members
and 12% of executive committee members in the top 50 listed companies in G20 nations in 2017.
"Even more worrying," write the McKinsey researchers, "is that many people are content with the status
quo", with half of men thinking it is sufficient for 10% of senior leaders in their company to be female.