World's Greatest Shave and Social Service Planning Day
Posted on 4 May 2018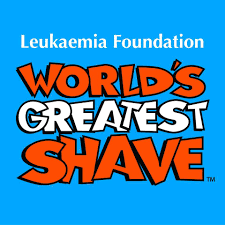 Term 1 was a charged term for Social Service. The first event was Social Service Planning Day,
where, on the 14th of March, 49 representatives, 6 cabinet members and the Social
Service captains launched into planning for our numerous projects throughout the year, both
new and old. After getting to know each other with some fun icebreakers, we commenced
planning for themes. Themes is a new initiative where each month, Social Service promotes
an important social issue, aiming to inform and encourage the student body to act on it.
Following our March theme, feminism, Social Service representatives began to plan for the
April-May theme of racism. Afterwards, we brainstormed ideas for activities for Social
Service Week, Winter Sleepout and Live Below the Line (where students raise money to
address poverty by living under $2 a day for food). Working to Khushi's pre-prepared playlist,
we managed to come up with some constructive ideas for the year. It was pretty exciting to
see all the ideas emerging!
This planning day was closely followed by the World's Greatest Shave on the 16th of March
in which 10C student- Yehara Perera shaved her head to raise money for the Leukaemia
foundation! Heaps of people came to support her at the undercroft, as they danced and sang
to songs whilst watching friends of Yehara's cut off a small bunch of hair bit by bit. Finally, it
was time to shave and Yehara's cousin, Radhika, had the nerve racking responsibility of
completing the shave. At the end of lunchtime, Yehara looked amazing! We loved being a
part of something so special.
Though Term 1 was an eventful and successful term for Social Service, Term 2 promises to
hold many more projects in store, including fundraising for Live Below the Line, Social
Service Week, conferences, Winter Sleepout and much more. We look forward to engaging
more and more students in our activities!
Khushi Patil
Krystal Ha
Social Service captains